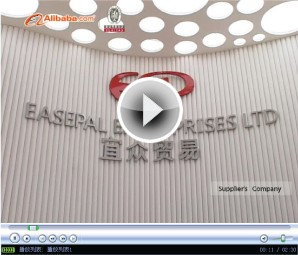 This video was produced by Alibaba.com and has been verified by Bureau Veritas. It introduces the company's workshop,prouduction flow,employees,and some product samples
The process was quick and easy and my reorder ship...

WAY BETTER THAN EXPECTED! GREAT PRODUCT!

I sell goods on line 5 years. Today I saw a custom...
About Easepal Enterprise.com
Established in 2000, Easepal Enterprises Ltd. is the leading Manufacturer, Distributor and Exporter of aftermarket accessories for boats, cars, RVs, ATVs, motorcycles and other vehicles.
Our commitment to product design, pricing and packaging and many years production expertise have consistently provided us with market differentiation, which has resulted in a better value positioning and increased sell through for our customers. Easepal Enterprises is your trusted Merchandising Company.
To get latest products catalogue, please contact ec@easepal.com.